Ortho-k lenses are specialty contact lenses that can help provide clear vision and slow the progression of myopia (nearsightedness) for children. During an eye exam, we can help determine whether ortho-k lenses are right for your child and what their other options are for myopia control.
Myopia control is about more than correcting vision. Rather, the goal of managing myopia is to halt or slow its progression to help prevent future problems with your child's vision. With ortho-k lenses and several other solutions, we can help you and your child find the right option for myopia management.
What Are Ortho-K Lenses?
Ortho-k, also known as orthokeratology, is a form of treatment that uses specially fitted lenses that gently mold the cornea to provide temporary vision correction. People often compare ortho-k to dental orthodontics like braces—like an orthodontic treatment for your eyes—except ortho-k lenses are less permanent.
Usually, ortho-k lenses are worn overnight, which can eliminate the need for other forms of vision correction during the day. Once these lenses help achieve the desired level of vision correction, we may recommend retainer lenses and provide new recommendations for how often to wear them to support clear vision and continued myopia control.
How Long Does It Take to See Ortho-K Lens Results?
Everyone's eyes are different, so there isn't one answer for how long it takes orthokeratology to work. The time it takes to see results can depend on one's diligence in wearing the lenses, but the degree of correction needed can also affect how long it takes. Some patients achieve noticeable results in 2 weeks or longer, while some people notice significant improvements within days.
Who Can Wear Ortho-K Lenses?
Myopia control is often one of the first things that comes up when one discusses ortho-k lenses, and while controlling the progression of myopia for children is one of the more common uses for ortho-k lenses, some adults can also benefit from the design and features of these specialty contacts.
Some of the potential candidates for ortho-k lenses include:
Children affected by myopia: Ortho-k lenses can have significant benefits for children when it comes to both providing clear vision and slowing the progression of myopia.
Athletes: People who play sports, especially water or contact sports, can benefit from the way ortho-k lenses can reduce the need for glasses and other contact lenses. By reducing the need for daily vision support, ortho-k can also help reduce concerns about damaging your eyeglasses or having your contacts knocked out while you play.
Construction workers: Individuals who work in dusty or dirty environments can benefit from not requiring prescription eyeglasses or contacts. Plus, many people who work in various construction environments are required to wear safety glasses, so ditching prescription glasses during the day can be a huge benefit.
Someone who doesn't want to wear glasses: Sometimes, a person simply doesn't want to wear glasses or deal with the hassle of daily contact lens wear, but not everyone is a candidate for laser eye surgery. In those cases, ortho-k may provide a good alternative.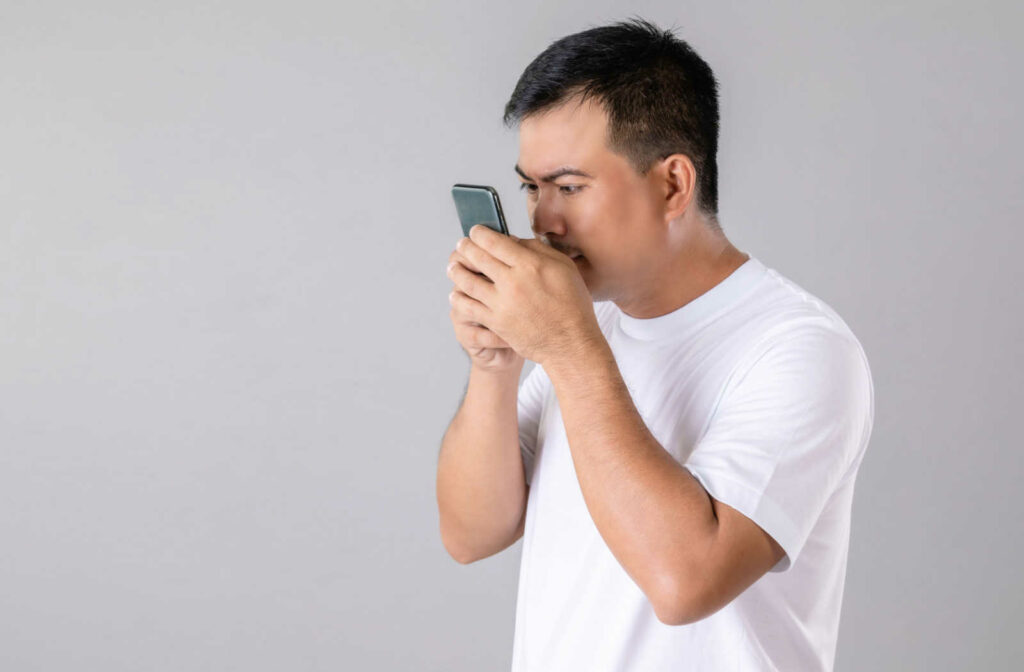 Ortho-K Lenses & Myopia Control
Myopia, or nearsightedness, is a common refractive error. And while it can certainly impair a person's ability to see faraway objects, it is also important to note the potential increased risk for complications individuals with myopia can experience, including myopia macular degeneration, retinal detachment, and glaucoma.
Fortunately, research indicates that ortho-k can be an effective form of myopia control for children. During a 4-year study, researchers found that ortho-k contact lenses can slow myopic progression by 36-56%.
Other Ortho-K Treatments
No treatment is 100% guaranteed or perfect for every set of eyes. That's why our caring and knowledgeable optometrists are dedicated to working with parents to develop a treatment plan that fits their child's needs.
Some of the other options for myopia control include:
MiSight Contacts
MiSight 1-day lenses have been clinically tested and proven to not only correct myopia but also slow the elongation of the eye. Over a 3-year clinical study, MiSight lenses showed an average of 59% reduction in myopia progression.
Multifocal Contact Lenses
One might think that a multifocal contact lens is only for adults with varying vision needs or prescriptions, but research shows multifocal contact lenses can support myopia control for children. There are typically soft and semi-rigid options available for daily or continuous overnight wear.
Atropine Eye Drops
If you've ever had a dilated eye exam, you may be familiar with atropine eye drops. These are the drops your optometrist puts in your eyes to cause your pupil to dilate. Researchers have discovered that low-dose atropine eye drops can also be an effective myopia control option.
Because myopia is not reversible, a child still needs eyeglasses to correct their vision. However, low-dose atropine can help slow myopia progression to prevent further complications.
Discuss Your Options for Myopia Control
There isn't a one-size-fits-all answer to crisp, clear vision and healthy eyes. What works incredibly for one person may not be the answer for another. It's important to discuss your child's needs with your optometrist. We can consider your child's unique eye health and vision needs when recommending treatments like ortho-k.
Schedule an appointment at Danville Optometric Group to speak with us about your family's eye care needs. Our team can answer your questions about myopia control and help your child find a path toward clear, healthy vision.